If you follow the world of mixed martial arts, you know the name Gina Carano. IF you don't, here's a little perspective. She's easy on the eyes yet will beat the living tar out of the average (and probably above average) man.

Don't drool too much, you'll slip as you're running from her flying knee.
But just so you know that she's no joke, have a look at this: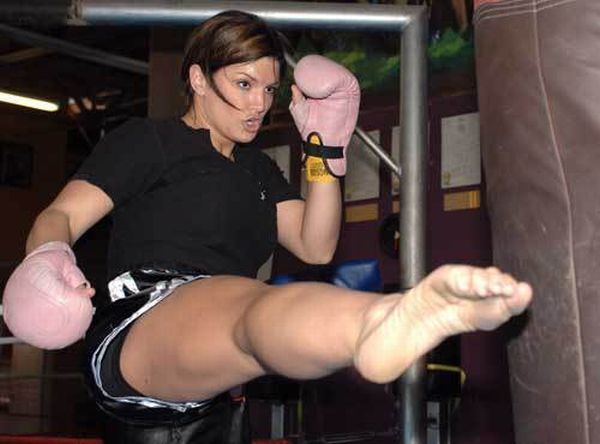 Sagat would be proud of that form.
Check out Ms. Carano with the release of her new DVD, Haywire, due in stores and online May 1, 2012. Need some convincing? Check out the trailer:
Buy it from Amazon or at your favorite store and drool over the hottest ass kicking you'll see this year.